Profª Ana Margarida Gomes Ferreira
Design & Innovation Leading Researcher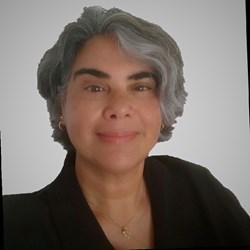 Ana Margarida Ferreira is Assistant Professor with Aggregation in Design at the University of Beira Interior (UBI), senior researcher at UNIDCOM, IADE's R&D unit, and Coordinator of ID:Co.Lab - Collaborative Laboratory for Research in Design and Sustainable Innovations.
Has already supervised 8 Doctoral Thesis in Design and more than 26 Master's dissertations. Coordinated several R&D projects, linking areas such as Design, Engineering, Health or Tourism, in collaboration with companies, industry and other Higher Education Institutions , national and foreign.
She currently co-edits the international journal DISCERN-International Design Journal for Social Change, Sustainable Innovation and Entrepreneurship, and is CEO of the Creative Nature Hub, a not-for-profit association dedicated to research, innovation and social entrepreneurship.